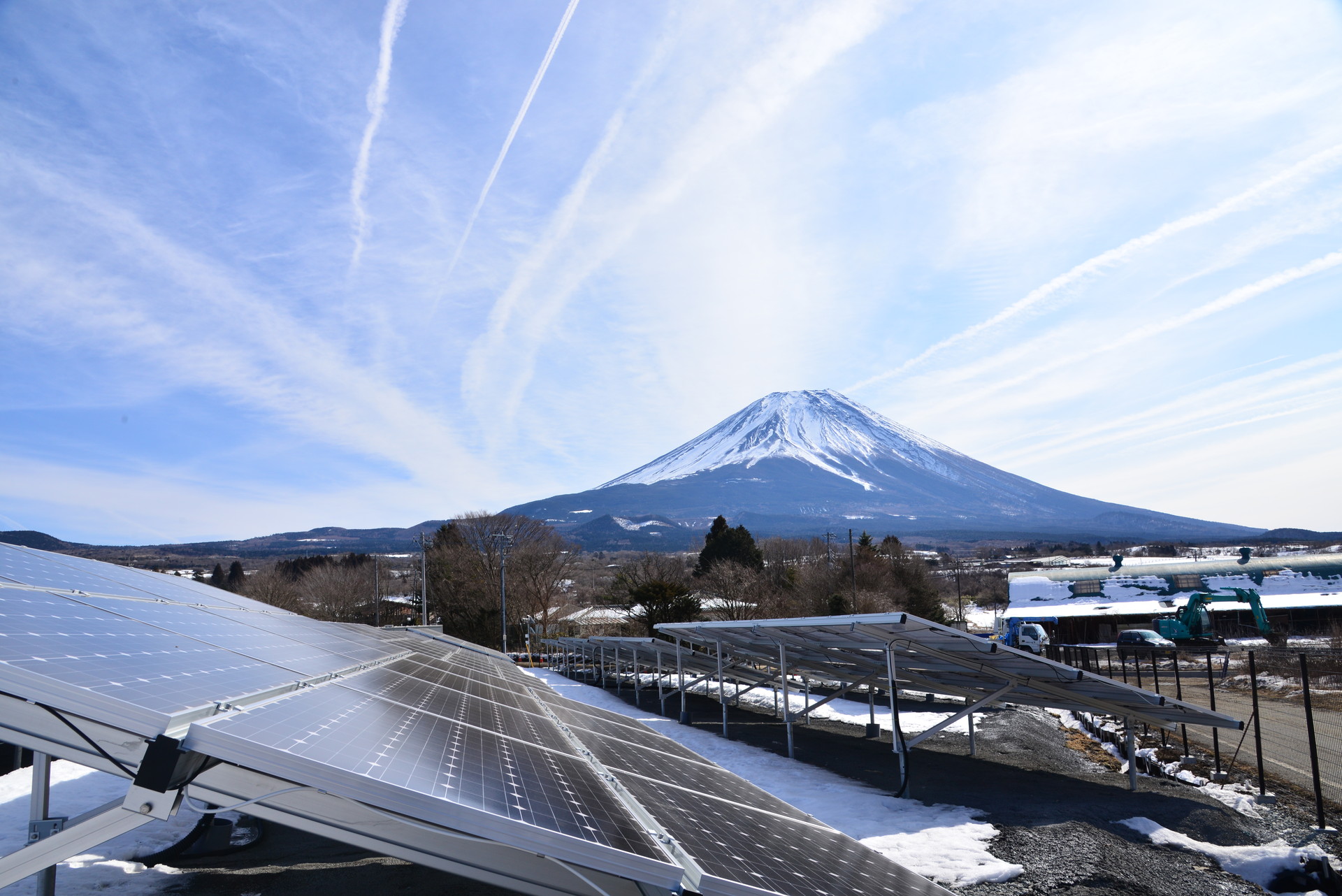 To pass on the irreplaceable earth's environment to future generations,
the technologies cultivated by eTrust has opened many doors to new challenges.
---
Renewable energy
What we can do about solving environmental and energy issues
In 2014, eTRUST started operating a solar power station in the Town of Fujikawaguchiko in Yamanashi Prefecture, and began an electric power selling business by becoming a power generation operator. What has supported this business is the established technology we have cultivated over many years. The accumulation of motor repair technology for more than 50 years enables us to handle similar high voltage generators with similar structures, while our experience in various facility installations made it possible to build power generation facilities, including solar panels. We independently designed the monitoring cameras and monitoring systems. We can safely say that this is a symbol of the total strength of eTRUST. With the Great East Japan Earthquake of 2011 as a turning point, interest in energy issues has very much increased and is anticipated to grow even further going forward. Taking advantage of its many strengths, eTRUST is developing business in various other fields such as wind power generation, micro hydraulic power generation and power storage, in addition to solar power plants.
As an entity that can support the smart grid* age to come in the near future, we will continue to contribute to society and indeed towards the future.
* Next generation energy supply system integrating power and communication infrastructures